Services & Rates
Offering teletherapy services for adults, adolescents, and children across California
Session Format: Individual
Demographic Specialty: Women, Men, Children/Adolescents.
Specialized treatment issues:  Anxiety, stress, panic attacks, social anxiety, performance anxiety, childhood fears/nightmares, single-event traumatic experiences ('traumatic experience' as defined by you), PTSD, complex trauma (C-PTSD), and specialized in working with experiences related to complicated childbirth/post-childbirth trauma, childhood trauma, grief-related trauma, and bullying victimization children/adults, and ADHD/ASD/Neurodiversity in children/adults.
Online Sessions Available: Teletherapy via an easy-to-use and HIPAA-compliant telemedicine platform.
Treatment Specialties (click on the links for more information!): EMDR, The Flash Technique, Mindfulness-Based CBT, Somatic Therapy, and EFT.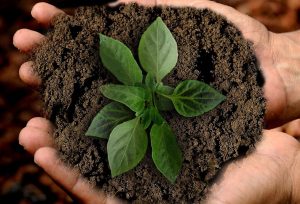 I work with a range of clients that present a variety of unique circumstances. Many of the clients I have worked with experienced trauma, chronic anxiety, panic disorder, and fears/phobias that have impacted their daily functioning, relationships, and have created a negative sense of Self. I have also worked with children therapeutically for over 12 years using play and creative therapies and hold foundational certification in Theraplay. I also have extensive experience with parent therapy and have helped many parents develop a healthier bond with their children and learn positive parenting strategies.
During our initial phone consultation, we will discuss what has brought you to therapy and decide if we are a good match for your needs. if we decide to move forward an initial therapy session is then arranged where we will discuss your specific areas of concern in depth. From here, we will be able to create your personalized treatment plan to help you (or your child) begin to move toward greater wellness.
To schedule a free 15-minute phone consultation click on this tab
"Out of the mountain of despair, a stone of hope."

– Martin Luther King, Jr.
Rates & Insurance
Rates:
Average Session Fee: $140-$160
The sliding scale rate may be available to you please call to discuss.
Insurance:
I am not in-network with insurance companies but can provide a 'Superbill' for insurance reimbursement if you have out-of-network insurance benefits (OON). Out-of-network benefits are offered by most insurance companies if you have a PPO insurance plan.
Health Savings Account (HSA) is also accepted.
Services may be covered in full or in part by your health insurance or employee benefit plan if you have OON benefits. On average, most insurance companies reimburse 60-80% of the cost of each session. This means if you pay a session rate of $150 your insurance company could reimburse you up to an amount between $90-$120 for each session.  Please check your coverage carefully and be sure to ask your insurance company the following questions:
Do I have mental health insurance benefits with my plan?
Does my plan allow me to choose an out-of-network therapist?
What is my deductible and has it been met?
How many therapy sessions per year does my health insurance cover?
What is the coverage amount per therapy session?
Is approval required from my primary care physician?
OON benefits are an excellent way to obtain your care with more choice and freedom and often eliminates a long waiting period for an in-network therapist.