Welcome!
Asking for help is a sign of strength.
Welcome! If you are seeking a therapist to help you or your child/teen overcome general anxiety, social anxiety, trauma/PTSD, panic attacks, chronic stress, or attachment/relationship struggles you have found your way to a passionate and highly experienced clinician ready to help.  I have had the honor of witnessing people overcome and heal from the painful experiences of the past for over 20 years. I have been moved by so many clients who have regained a sense of hope for their future. It is my mission to support people in overcoming the toughest of experiences so they can begin to see themselves as safe, whole, and able to thrive in the present.
How I work and how we work together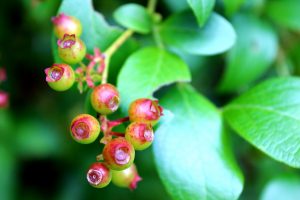 It is my goal to assist you in exploring the issues that have brought you into therapy as well as issues that sometimes come to light as our work together unfolds. Utilizing a variety of approaches including a specialization in EMDR (Eye Movement Desensitization and Reprocessing), I will weave in the use of Mindfulness-Based CBT, The Flash Technique, Somatic-based approaches, Emotional Freedom Technique (EFT), and person-centered therapy. I will listen carefully to what you need and want to achieve, and together, we will create a treatment plan that is geared toward your unique goals and circumstances. When working with children I utilize play and sand tray therapy combined with parent coaching and support. I have extensive experience working with attachment wounds using a variety of effective play and relational-based approaches including Theraplay and Child-Parent Relationship Therapy (CPRT). I also utilize specialized training in EMDR with children/teens and have adapted neurodivergent-sensitive protocols to support neurodiversity/processing differences in both adults and children.
With compassion, insight, and humor I will work with you to resolve the specific issues that brought you to therapy while always bearing in mind the need for trust and safety at the center of our work together. I will always work at a pace that feels right to you. The overarching goal of our therapy sessions will be to help you resolve the old stuff that has continued to impact you as well as to help you develop new tools to manage the stress of everyday life so that you can feel better sooner and sustain the progress you have made when our work is complete. Self-compassion is also a huge part of the healing process. I have observed that many people never even consider being kind or compassionate with themselves. It is a gift to find self-acceptance, to feel safe enough within your body and the world, and to know you are good enough.