Welcome
I'm glad you have found your way here..
If you have been feeling anxious, stressed, down or disconnected you have landed in the right place. For over 22 years I have had the honor of helping people of all ages to overcome anxiety, trauma, PTSD, panic attacks, chronic stress, chronic pain, emotional overwhelm, women-specific trauma or issues, relationship struggles, and childhood emotional wounds (relational trauma). Using the practices of EMDR (Eye Movement Desensitization and Reprocessing), Mindfulness-based CBT, Emotional Freedom Technique, The Flash Technique, Somatic work, Internal Family Systems, and supportive psychotherapy, we will work together to begin the healing process and to move toward the life you wish to create.
Offering in-person therapy in Oakland and online therapy across California.
How I work and how we work together: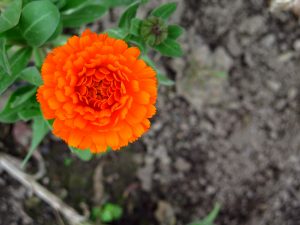 It is my goal to assist you in exploring the issues that have brought you into therapy as well as issues that sometimes come to light as our work together unfolds. Utilizing evidence-based approaches including a specialization in EMDR (Eye Movement Desensitization and Reprocessing) I will listen carefully to what you want to achieve, and together, we will create a treatment plan geared toward your unique goals, circumstances and interpersonal struggles.
When working with children child-centered play therapy and sand tray therapy combined with parent-guidance therapy are the primary therapeutic approaches used. I have extensive training and 16 years of experience working with children experiencing attachment-related trauma, difficulty regulating emotions and behavior, ADHD, Autism Spectrum Disorder, anxiety, fears and phobias, peer/social issues, and sleep-related issues. When a child has experienced a single event trauma or long-term abuse or neglect, play therapy is combined with trauma-informed approaches including EMDR, The Flash Technique, somatic work and parent guidance sessions.
With compassion, insight, and humor I will work with you or your child to resolve the issues that brought you to therapy while always bearing in mind the need for trust and safety at the center of our work together. We will work at a pace that feels right to you. The overarching goal of the therapy will be to help you begin to feel better, gain greater self-awareness, develop effective coping tools to manage stress and anxiety, and put the ghosts of the past to rest.