About
Offering in-person and telehealth services across California with offices located in Oakland/Montclair.
Session Format: Individual and Parent Guidance/Therapy
Demographic: Women, Men, Adolescents, Children, and Parents.
Specialized Areas of Focus:  General anxiety, social anxiety, performance anxiety, fears and phobias (children/youth/adults), stress, panic attacks, attachment and relational trauma, single-event traumatic experiences (traumatic experience as defined by you), PTSD, complex trauma (C-PTSD), and grief-related trauma, medical/health trauma, bullying, nightmares, women-specific issues, emotional overwhelm, low mood, and ADHD/neurodivergent individuals.
Therapy Approaches: (click on the links for more information!): EMDR, The Flash Technique, Mindfulness-Based CBT, Somatic Therapy, and EFT
In-Person and Telehealth Sessions Available:  Online therapy via an easy-to-use and HIPAA-compliant telehealth platform. In-person sessions are available in the Montclair neighborhood of Oakland with close proximity to highways 13/24/580.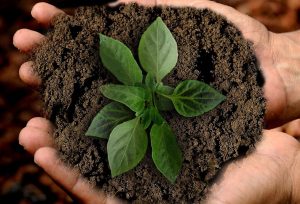 Many of the clients I have worked with over the years in mental health and private practice settings experienced trauma, anxiety, panic disorder, chronic stress, and fears/phobias that have impacted their daily functioning and relationships, and have created a negative sense of self.
When working with children therapeutically I use a holistic child-centered approach that includes play and sand tray therapy and hold foundational certification in Theraplay, an attachment-based treatment for parents and children. Parent coaching and guidance is an integral part of the therapy process when children have begun to express emotional distress or behavioral dysregulation. Many parents have reported that after parent coaching sessions they felt more confident in their parenting and developed a closer relationship with their child.
During our initial phone consultation, we will discuss what has brought you to therapy and decide if we are a good match for you or your child's needs.
To schedule a free 30-minute phone consultation click here
"Out of the mountain of despair, a stone of hope."

– Martin Luther King, Jr.
Education & Credentials:
License: LMFT #44303 licensed since 2007.
License State: California
Education: MA Applied Psychology, Marriage Family and Child Therapy.
BA in Psychology with a minor in industrial/organizational psychology.
Foundational Certification in Theraplay-based therapy.
Certified Clinical Trauma Professional (CCTP-certified).
Advanced EMDR training and specialized advanced training in child and adolescent EMDR therapy.
Advanced training in The Flash Technique.