About
Robyn Holmes-Cannon, LMFT – Marriage and Family Therapist
I am a private practice licensed marriage and family therapist (LMFT) in the state of California. I offer telehealth therapy that enables clients to engage in therapy from the privacy and comfort of their own home. I have adapted several approaches to telehealth, including EMDR, EFT, The Flash Technique, and Somatic-body based approaches with excellent outcomes in the treatment process.
Treatment Approach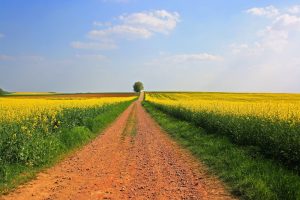 with over 20 years of experience as a psychotherapist I have learned that 'one size does not fit all' and thus will work with you using a variety of approaches to address your unique needs. Many successful treatment plans will utilize a foundation of person-centered therapy combined with EMDR (Eye Movement Desensitization and Reprocessing). I have extensive training in therapies that focus on anxiety disorders, trauma, panic and disorders common in childhood with a basis in anxiety or fears/nightmares and attachment wounds.
Self-compassion and mindfulness-based practices are approaches that studies have shown to be highly effective in resolving trauma and anxiety-based difficulties. The research reveals that individuals who practice these techniques are more resilient, feel more grounded in their bodies/emotions, and are better equipped to do the therapeutic work needed to heal painful experiences from the past. I am passionate about helping my clients overcome what's blocking them by infusing mindfulness skills and other effective coping tools into the therapy process to help them heal and reach their fullest potential.
"What lies behind us and what lies before us are tiny matters compared to what lies within us."

– Ralph Waldo Emerson
Education & Credentials:
License #: LMFT 44303
License State: CA – Practicing Since: 2001
Education: MA in Applied Psychology, Marriage Family and Child Therapy Program.
BA in Psychology with a minor in industrial/organizational psychology.
Foundational Certification in Theraplay-based therapy.
Completion of all advanced EMDR training and child and adolescent EMDR training to level II.
The Flash Technique advanced level training completed.